Earning a technical license doesn't mean your education is over. If you want to be a chief engineer, you need to continuously learn and develop new skills.
Pursuant to Circular No. 2/2016/TT-BXD dated February 15, 2016 on the regulation on management and use of apartment buildings.
Pursuant to the Circular No. 10/2015/TT-BXD dated December 30, 2015 stipulating the training and fostering of professional knowledge and skills in management and operation of apartment buildings.
In order to ensure the highest safety for residents in the apartment building and strictly comply with the provisions of law.
Whether the building is efficient or not is your understanding?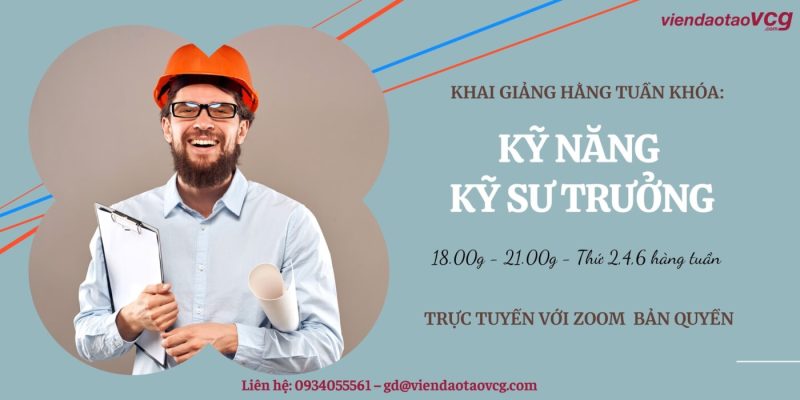 How to ensure the best safety for residents living in the apartment/building?
You want to equip more knowledge of repairing equipment of the apartment / building?
The Chief Engineer's understanding of the technical process is vital to the interaction to achieve all safety. The best way for you to get this experience is to choose for yourself a course in Engineering Management Skills (Chief Engineer).
Why should you choose this course?
In the management and operation of apartment buildings and office buildings, the position of Chief Engineer, Head of Technical Department is very important.
About knowledge:
Understand the engineering systems of the building/apartment.
Understand the processes and regulations governing the construction of AI.
About skills:
Make a management list of building/apartment technical systems.
Know how to manage and assign work to junior staff: Technical supervision, technical staff.
Develop procedures and regulations for the inspection/supervision of AI construction at apartments for employees.
Develop implementation process to ensure labor safety, life safety and fire safety…
Develop an implementation process to ensure efficient and economical operation of the building engineering system.
About attitude:
Understand the basics of standard communication with residents and tenants.
Handling technical support situations for residents living in apartment buildings and tenants in office buildings.